I'm sitting on the couch, watching TV on a cold day, sitting in the same spot where I wrote my first blog post in February 2014, reflecting on this amazing year that is now behind us. It was an exciting year for my school, my family, and my professional life. What a year 2014 has been!
My Professional Look-Back
As I look back, 2014 was the year it all began. I've written about my connected adventure a few times. In the past 12 months, I have retweeted, tweeted, favorited, chatted, and blogged my way to learning. I have moved from Twitter lurker to a Twitter chat moderator. I have sent over 2,000 tweets in the past year. If you would have asked me a year ago if this was possible, I would have shrugged it off as a joke. But, every day, I feel so fortunate to be in the place I am today. It was all because of the leaps I took to grow.
A year ago, I took a leap to jump into Twitter, following new people every day and retweeting the great articles and insights they were tweeting. Even though I had had a Twitter account for a while, I never did anything with it. After following what others were doing for a while, I took another leap, and starting tweeting the articles I found, sending out insights I had found. I started to see more about Twitter chats, figuring out how they work. I saw the amazing conversations happening. Kelly Clifford (@KellyClifford9), my colleague and amazing technology coordinator in our district, instilled the courage it took to try something new and put myself out there for the world to read. And one night, I couldn't help myself and jumped in. At that point, everything changed.
Participating in Twitter chats was a great learning experience. It was an hour packed with discussion and inspiration. I was immediately addicted! From my growth and learning through Twitter, and participation in Twitter chats, I now have a fabulous network of educators around the globe who I can lean on and ask questions at any time. I have had the fortune of meeting some of these educators at conferences - how cool it was to sit in a session and have someone lean forward and say, "Hi Amy, I'm so and so - we have chatted on Twitter!" Now, I will be moderating the third Thursday #INeLearn chat each month, thanks to Kim Hendrick (@evolvewithkim) and Michelle Green (@mrg_3). My PLN has exploded and transformed the way I think, lead, and learn.
Not only has Twitter opened my learning and connected me to great educators, but I now am on Voxer with a couple of chat groups, allowing me to connect and listen to their voices and ideas. I'm on Google+ communities, sharing resources and ideas with others. And, I'm taking part in planning conferences in the state of Indiana, meeting educators who have connected me to EdCamps and the Office of eLearning Summer of Learning conference series. My passion for growth is spilling to others, helping build opportunities for others to learn.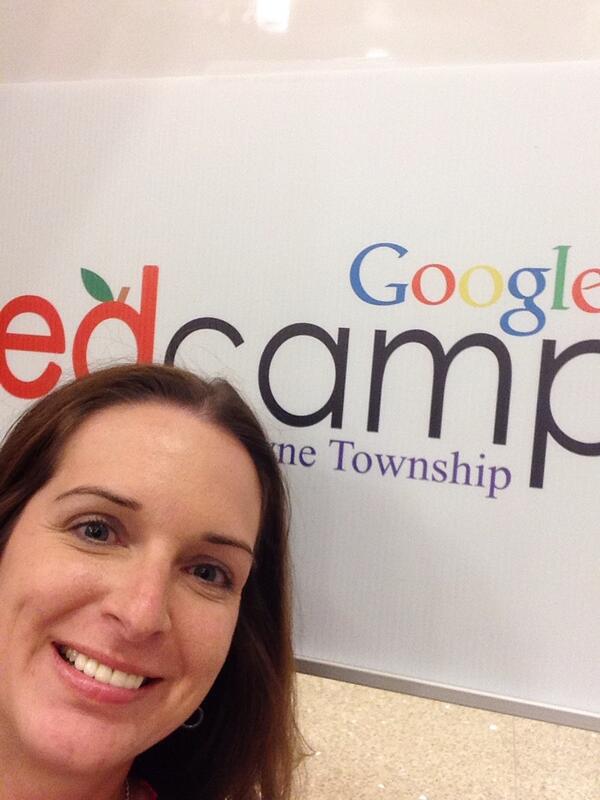 2014 was the birth of my blog. While I don't write every day or every week, I try to write at least once a month. My blog has allowed me to reflect on a much greater scale, as I write blog posts in my head throughout the course of any given day. I have always enjoyed writing, but gave it up when I became a teacher and a mom. Most people thought I was crazy when I told them I missed my college classes, because it was there I focused on reading, writing, and learning. But, by starting my blog this year, I have found my medium for writing again, and this reflective experience has prompted me to push others to do the same. My posts brought an opportunity to write for an even larger audience when Nick Grantham (@ngrantham) contacted me to write for Fractus Learning. I am honored each month, being asked to write a post for @FractusLearning, sharing my ideas and story of connecting my staff to great resources.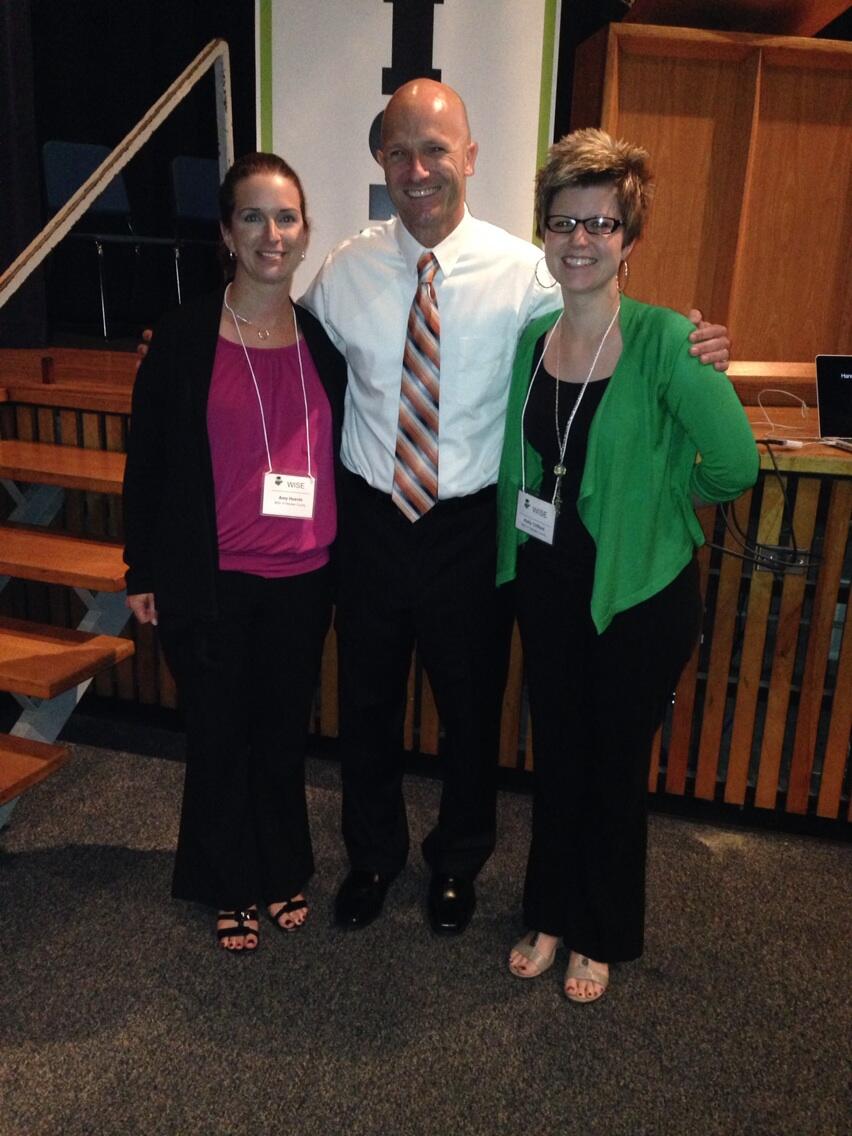 In this past year, I attended my first EdCamp and presented a session at the IASP Fall Professionals Conference. I listened to a fantastic keynote and met Eric Sheninger (E_Sheninger) at a summer conference, inspiring me to dive even more into sharing the importance of leading in the digital age. And through pure coincidence, I met Dr. Marzano at Starbucks, and it took the bravery of my husband to step outside my comfort zone to ask for a picture.
My school and colleagues are more connected, and I am so proud to be a part of a school who wants to learn as much as I do. With fabulous teacher leaders, we have established PD Roundtables and Lunch n' Learns as the norm in just a short period of time, offering voluntary collaborative discussions and sharing before school, during lunch, and after school. It has become a part of our culture, and my staff ASKS for these opportunities to connect face-to-face. We lead our school together through learning, building an amazing school community of learners, both young and old.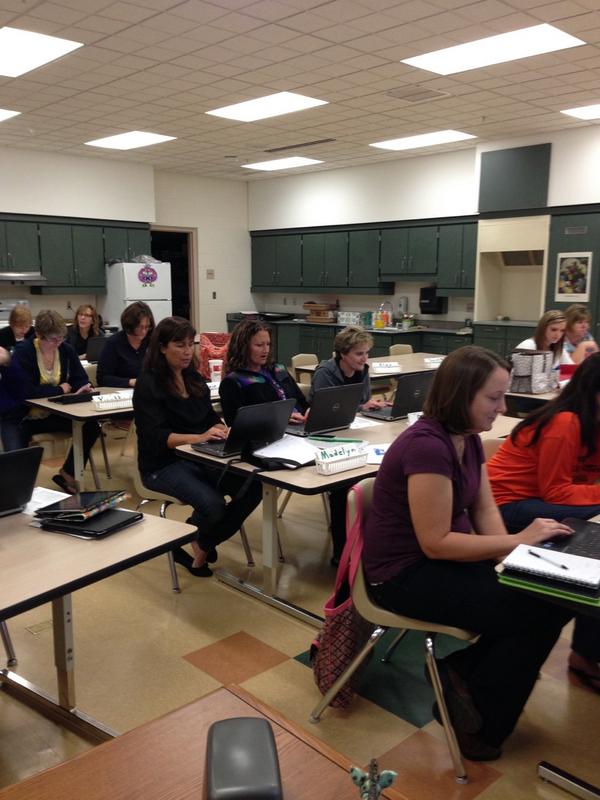 My vision for our school continues to build, with more connectedness, sharing our story through video and social media. I want to connect even more with our families, building up our Parent Coffee Chats and expanding them to the evening so more families can attend. Our students always impress me, their growth and talent, establishing our school as one of the best! I am inspired by all our staff and students do each day, and will make even stronger strides to be more visible, sharing more of our story, and building a larger community of life-long learners.
On a personal note, my boys have continued to inspire what I do every day. In the past week over break, they have made me smile countless times. It is all the little moments - the hugs, the arguing, the dancing, the snuggling, that truly defines my why. They ARE my WHY. I do what I do, continuing to learn and grow, so that their learning can be better than mine ever was, and so that they will be inspired to learn for the rest of their lives. I have watched them grow - my oldest trying new things and I am so proud of him for doing so. He swims, wrestles, plays basketball and soccer. He is an amazing artist and becoming a musician. My middle son has started kindergarten and is such a delight. His enthusiasm to always learn something new is contagious. And my youngest, while not in school, is just a pure joy. He makes me laugh with his great one-liners, and has asked to go to school with his "brodrs" since the first day of school. I believe in them, their passion, their interests, their unique qualities, and all who they will become.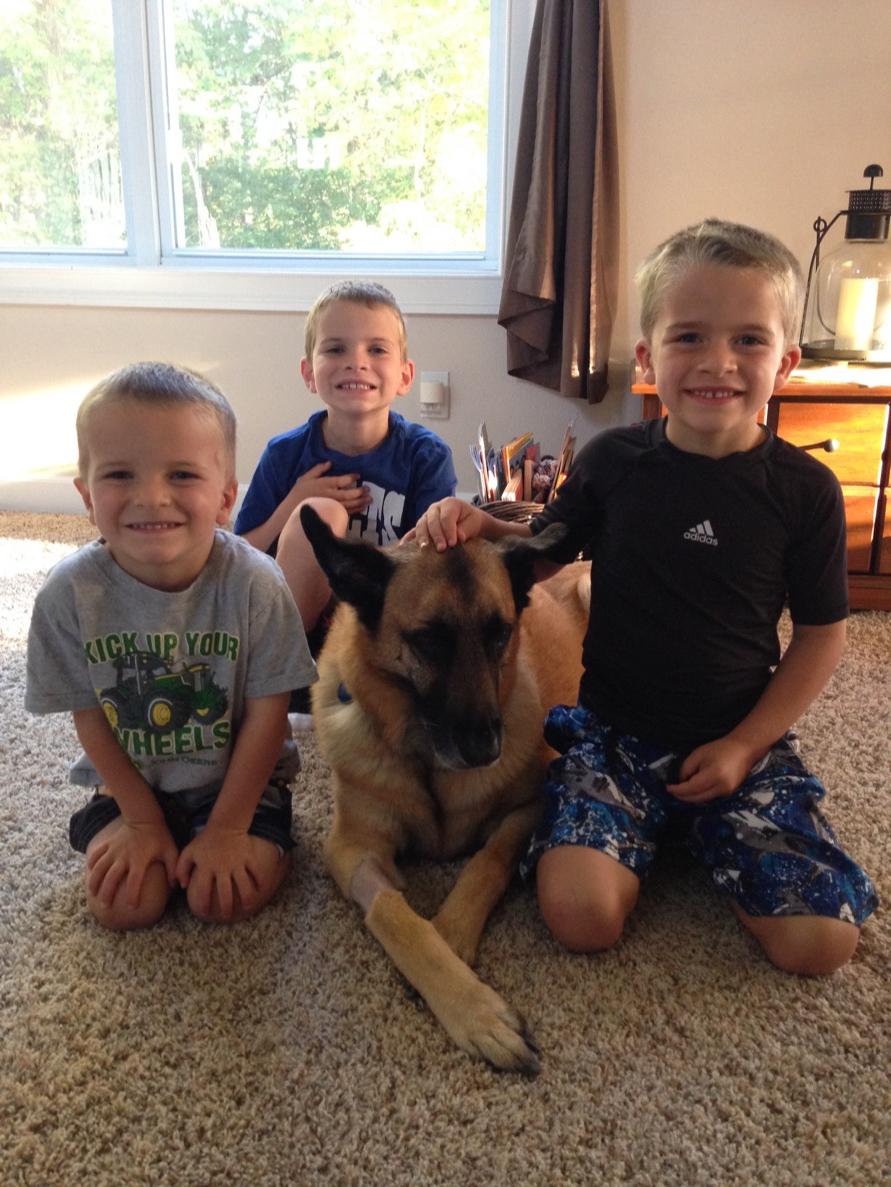 On a sad note, we had to say good-bye to our "first baby", our dog Max. It was such a difficult time, and we will miss him dearly. But on a brighter note, we adopted our little Lola, and I forgot what it was like to have a puppy! She is a joy and the boys just love her!
Last year on New Year's, I wouldn't have guessed this was at all possible. But it happened. A few brief moments of courage transformed me from a fixed mindset to one of growth. I will never forget this awesome year. It has been a great one. I can't wait for 2015 and the growth, learning, and leading to come.